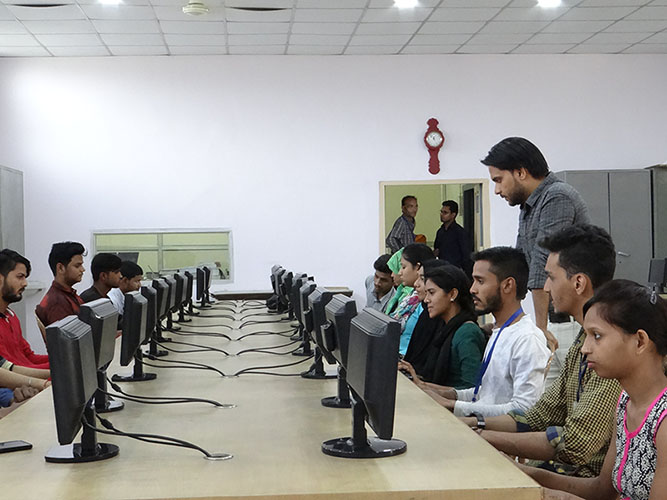 About the Department
The Department of Computer Science was established to meet the demand for well-qualified computer professionals and was conceived in the year 2006. The Department offers Bachelor Of Computers (BCA) and BSc.(CS/ IT) a 3-year degree program in Computer Science.
The teachers groom the student's mind, body and spirit through a holistic approach. Academic standards are raised by introducing conceptual exams computer systems and programs are aplenty, to support the basic efforts of integrating the curriculum with technology.
The program focuses on theoretical computer science as well as software and application development via Smart Classes. Department has well qualified and vibrant faculty dedicated for the betterment of the students. Most of the students passed out are well placed or have opted for higher studies. The department has provided a well-equipped computer lab with latest computer software. The Laboratories are installed with broad-band internet facility. The department ensures that program objectives are constantly met and learning outcomes are monitored through various interesting assignment. The seats of the department are 120 students.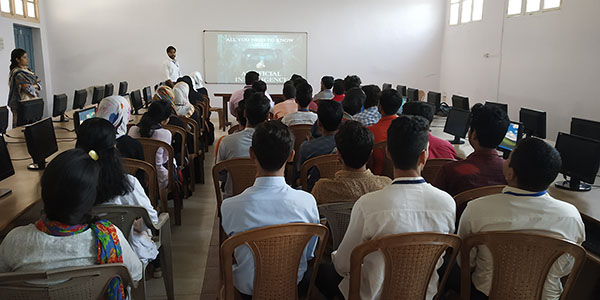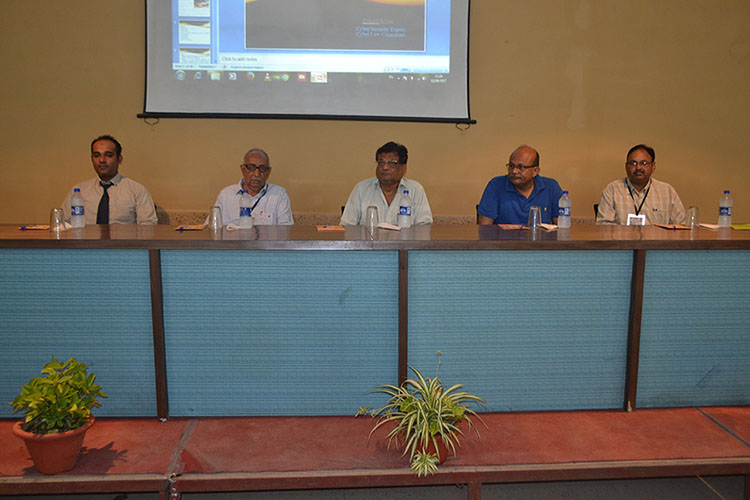 Achievements of Department:
Seminars have been conducted on the following topics:
Programme Development Skills
Cyber Security
Cloud Computing
Carrier Guidance
Android Development
Stress Management
Computer Management
Presentation Skills
Computer Hardware
Time Management
Health Awareness
Extra Activities
Personality Development classes
Group discussion classes
Presentation Classes
Quiz Competitions
Extra Classes on Exam time
Technology awareness programs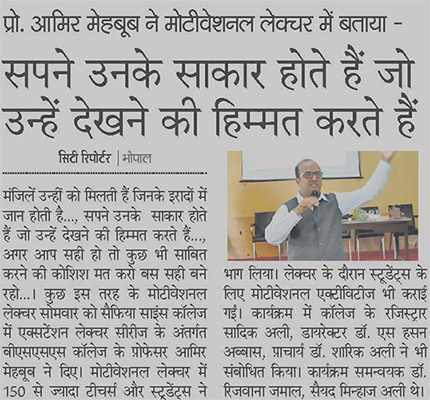 Shariq Ansari
Sanad Ansari
Muzammil (TCS)
Fiza Qureshi (Amazon)
Mohit Vadhvani (Cognizant)
Waseem Khan (Pu Com)
Danish Ahmed (Indian Air Force)
Sidra (Amazon)
Nadeem
Maaz ullah Khan
Hatim Shiraz
Mustafa
Ahmed (Nagar Nigam Health Dept. Bhopal)
Neelesh
Anas (ISC )
Tajendra pal Singh
Shireen
Ahad (BizNweb Technology)