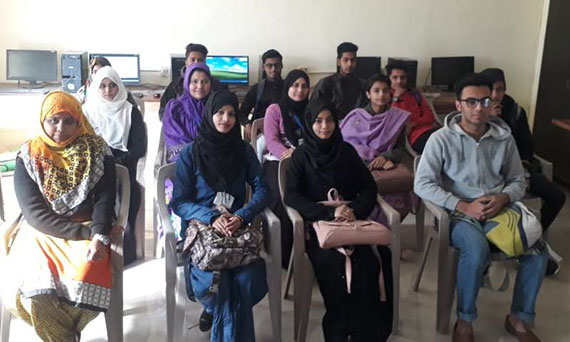 About the Department
The Department Of Commerce And Management Was Established In The Year 2009.
To Provide An Environment To Unfold The Inner Faculties Of Students And Teachers To Develop The Required Knowledge And Skills For Achieving Wisdom Through Excellence In The Field Of Business.
To Blend Theoretical Knowledge With Practical Skills In Business So As To Prepare The Youth To Attain Holistic Approach And To Occupy The Managerial Positions.
To Prepare Human Resource To Cater To The Growing Needs Of Teaching Community In The Field Of Business Education And To Promote Quality Research And Consultancy In The Area Of Business Studies.
To Develop Entrepreneurial Ability In Students.
To Develop Human Resource To Act As Think Tank For The Business Sector.
Grooming youth to became a trusty global personality well equipped to deal with the modern world and its challenges
To develop business philosophers to propagate and practice social responsibility, inclusive growth and sound value system.
Developing social consciousness among students  and learning through doing .
Courses Offered
The main courses offered by the department are as follows :-
Com with Economics (B.COM PLAIN)
Com with Computer Application
B.A with Specialization in
Human Resource Management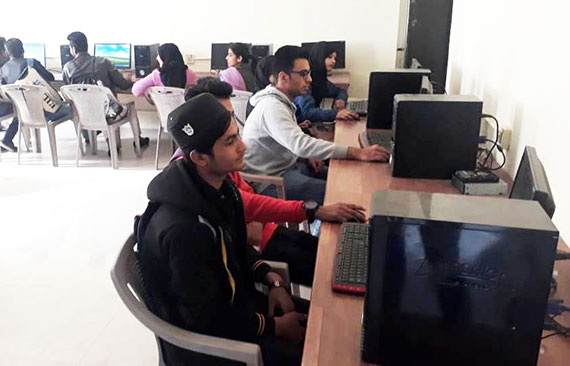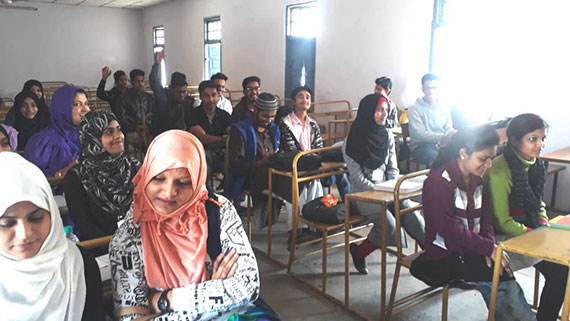 Achievements of Department:
Smart classes learning throw visual basis
Motivational classes
Personality development classes
Latest media presentation
English spoken classes
Campus recruitment programs
Avsar by M.P. Government: Mega Career Fair Organized by about 150 MNC's.
Aegis Campus Recruitment: Job Oriented Programme. It's a closed campus recruitment program.
First Source Campus Recruitment: Job Oriented Programme. It's a closed campus recruitment program.
Guest Lectures
First Source Guest Lecture: First source provides customized business process management to customers in the banking and financial services, customer services, telecom and media, and healthcare sectors. Its clients include Fortune 500 financial services, telecommunications and healthcare companies.
Aegis Guest Lecture: We are a leading global business services provider of customer experience management. For 30 years, we have been the go-to experience creators for global giants across outsourcing and technology. Present in 44 locations across 9 countries and with over 40,000 employees.
Kohinoor Guest Lecture: It is a multi activity, multi location, business group with significant presence in Education, Hospitality, Power, Real Estate and Health Care.
LIC Guest Lecture: Life Insurance Corporation of India (LIC) is an Indian state-owned insurance group and investment company headquartered in Mumbai. It is the largest insurance company in India with an estimated asset value of 2,529,390 crore.
Frankfinn Guest Lecture: Frankfinn has successfully established respectable and long-lasting relationships with almost all the major international and domestic airlines, leading 5 star hotel chains, and prominent organizations in the aviation, hospitality and travel and customer service sectors.