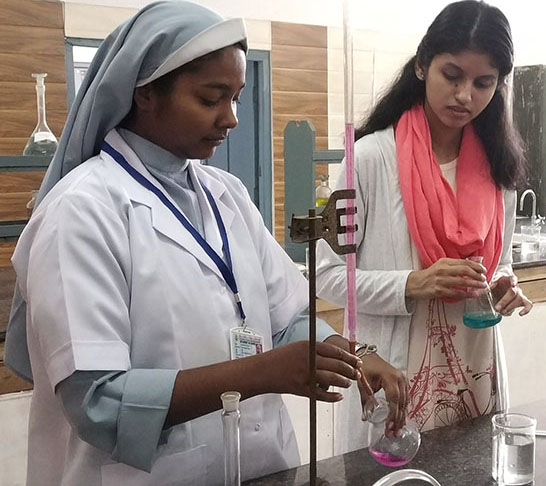 About the Department
The department of chemistry is one of the leading departments of the Faculty of Natural sciences. The department offers the following programmes of study
Ph. D.
M.Sc. with specialization in inorganic, physical and organic chemistry
B.Sc.
The department of Chemistry was established in 1970 and has well equipped laboratories with various instruments enabling students to carry out all the experiments included in the new syllabus as well as do research work. There is a well stocked store for apparatus and chemicals. The departmental and rich library has over 1000 text books and references books. The faculty is highly qualified and motivated they are involved in research and have presented paper in international conferences. They have also authored several chemistry text books. In keeping with the traditions of the department the non- academic staff is hardworking, helpful and committed students from different states   like J&K, Tamil Nadu, HP, AP, Manipur and also from foreign countries  have studied here. Large number of students have obtained their Ph.D. degrees from this department.
Facilities Provided by the Department
Well equipped laboratories for U.G. & P.G. students well furnished and maintained infrastructure is equipped with modern and sophisticated instruments such as spectrophotometer, flame photometer, calorimeter, conductometer,  PH meter refracto meter, polari meter, magnetic stirrer table top centrifuges,high speed centrifuges etc. computer is also provided along with printer.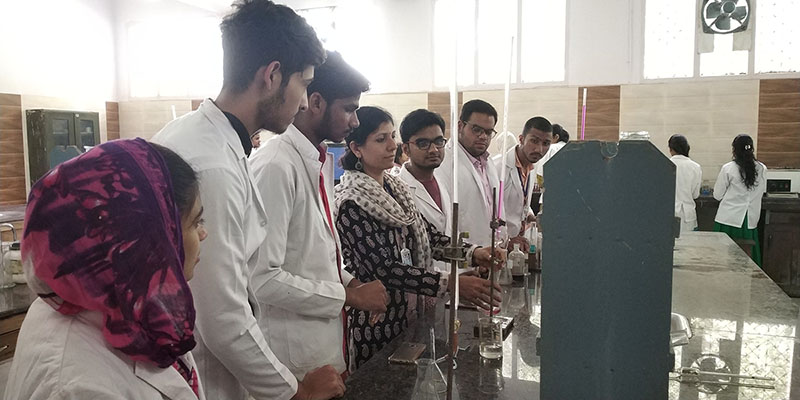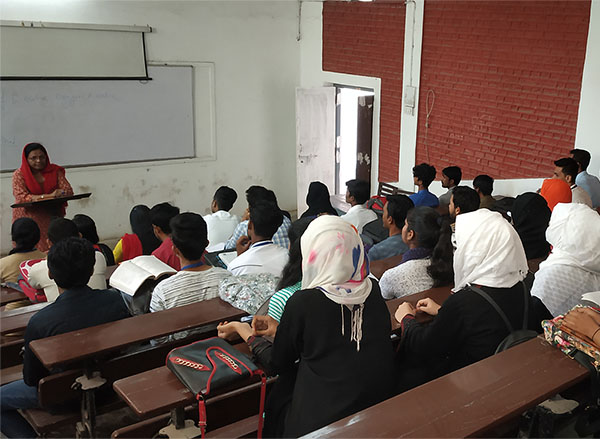 Achievements of the Department
Grooming programme "reward me" organized by the Department of Chemistry in collaboration of Wings brand activation / pvt. Ltd. Authorized agency of Procter & Gamble hygiene are health care ltd on 14th Aug 2018.
A guest lecture on maintainance of Equipment & Preparation of Reagents in Post Graduate Chemistry laboratory by Dr. R.S.Shukla Professor and Head of Department Chemistry Engineering College Vidisha was held on 24th Nov 2017
A number of graduates of this departments have done PG at 11 Sc. Many chemistry alumnae are faculty members in various colleges, university and institutions in India & abroad. A number of alumnae are engaged in research work at reputed pharmaceutical companies and research laboratories in India & abroad.
Ibtessam Mehfooz topped the merit list of B.U. Bhopal 2016